The first day of vacation has been a complete success! Of course my version of success included sleeping in, gardening, cleaning the kitchen, flipping through some magazines and catching up on my DVR.
Ok, so maybe my version of vacation may differ from yours just a bit.
Truth is, I recently spent a long week in Boston & NYC, so I wanted to keep it low key this week. Sometimes it's just nice to relax at home.
After waking up without an alarm clock, which was glorious, I spent an hour in the backyard. The heat lately has been painful, often reaching the 100's each day, so my plants have been suffering. Everything needed to be weeded, watered and some poor plant souls had passed on…we observed a moment of silence then chucked them in the trash.
The highlight was my new corn plants! The heat worked them over this week so hopefully they will survive in their new home.
I'm all for fancy planters, but big pots are a budget breaker. So on a recent trip to Home Depot I picked up a big plastic bucket in the trash can aisle for less than $6. It was easily turned into a proper planter by popping some holes into the bottom with my handy dandy screwdriver.
They look a little sad, but I'm sure they'll perk up with a little love. And they'll have plenty of room to breathe as they get older.
Prior to the house, I lived in a little apartment with only a balcony. There wasn't any room to grow fruits or vegetables and I longed for some sort of patio garden. I only wish I had heard of Life on the Balcony sooner, but there are a ton of ideas that I'm going to try in the backyard since it's completely covered in concrete. I'm especially loving these. Now I just need to get my hands on some pallets.
Dinner
Last weekend I was at Trader Joe's picking up a few things when the kind lady at the food counter handed me a bite of fish taco. I was hooked! It was incredible, and I immediately picked up all the fixings. Last night when I picked up my celebratory bouquet, I couldn't help but buy the taco fixings again. I've been a little obsessed. It's only 4 items and can be ready in less than 15 minutes.
While the fish is cooking (you can easily use unbreaded fish too!), mix the coleslaw shreds and the Cilantro dressing. Try not to eat it all out of the bowl, cuz it's THAT good.
Trader Joe's actually sells something called Fish Nuggets, which are smaller than breaded cod. If you can get past the concept of Fish Nuggets, they work well for these tacos because you can use 1 chopped nugget per taco. The breaded cod is bigger so I used 1 piece of cod for 2 tacos. The nuggets also cook faster, in about 10 minutes as opposed to the larger cod which took about 20 minutes.
I used corn tortillas and toasted them with a little spray of oil in a sauté pan.
Assemble and Chow Down!
Now I'm off for a relaxing evening. Word is I'm BBQ shopping tomorrow! This beauty shall soon be MINE!!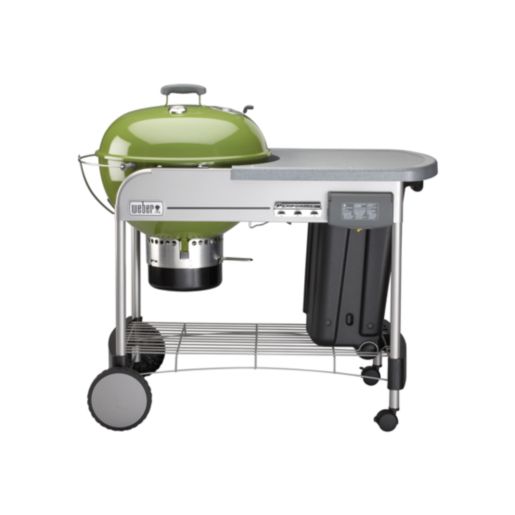 Source: Crate and Barrel
Addison