MP3 Alarm Clock Docking Station and Speaker $59.95
Is this not the coolest alarm clock. Both modern and retro, I love this! I'm considering putting one in my bedroom as well as the guest bedroom.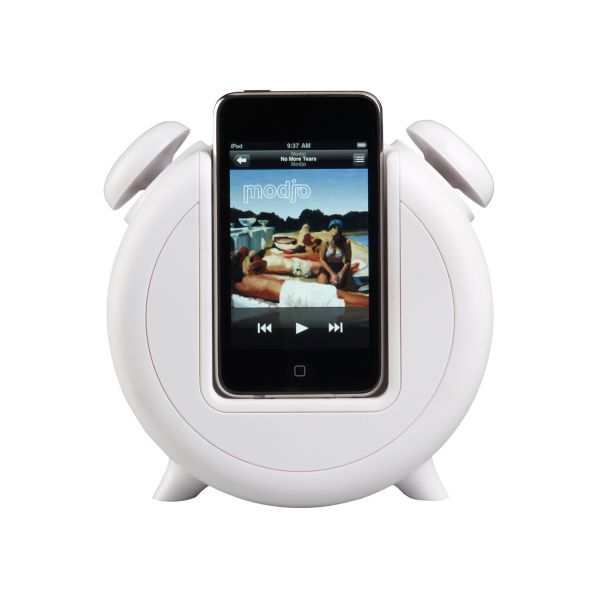 fez collection platter, 13" $29.99
I'm currently styling my Master Bedroom with a Moroccan theme. I'm thinking this would be amazing on the wall or as a table top. I could see a collection of jewelry and perfumes on this tray. Unfortunately after I purchased both the Fez Tray and Platter from West Elm, they informed me that they are both out of stock. This makes me very VERY sad.
Minka Aire Traditional Concept 44 Ceiling Fan $249.99
Our weather lately has been over 100 degrees. I constantly use my air conditioner, but having a fan in each bedroom, and the office, would be a thing of luxury in this heat. I like this model, because it's sleek and sculptural. It doesn't look like the tacky ceiling fans you typically see.
Vintage 1960s Olympia Socialite Portable Typewriter Sold (but check ETSY for others)
I work for a company that sells phones/computers that can fit into the palm of my hand and all I want is a Typewriter…go figure. This specific typewriter has already been sold but I still stare at it daily. I also found a few others through Etsy that I'm eyeing, so I may own one…or three soon :::fingers crossed:::
Bubbled Beverage Dispenser $298
Good grief this thing is expensive for a drink dispenser, but it's so lovely. I can picture ice cold lemonade, sangria, or even apple cider on a cool evening. Simple stunning.
Arcadia Extension Dining Table (World Market $699)
If you didn't see my proclamation of love for this table on this post, then you should check it out. Needless to say I LOVE this table, and will hopefully own it very very soon.
I don't believe you can purchase the table online right now, but it should still be available in stores.
Dear Santa,
I know it's only September, but these are all on my list. I've been very VERY good this year (like "please cram that dining table under the Christmas Tree" good!)
Thanks!
Addison