While wandering the Crate and Barrel outlet a few weeks ago, I found the perfect little spice jars. They run about $2 each, which is more than I originally wanted to spend, but I love them. They have a tight seal, are easy to access, and look so pretty lined up on the counter.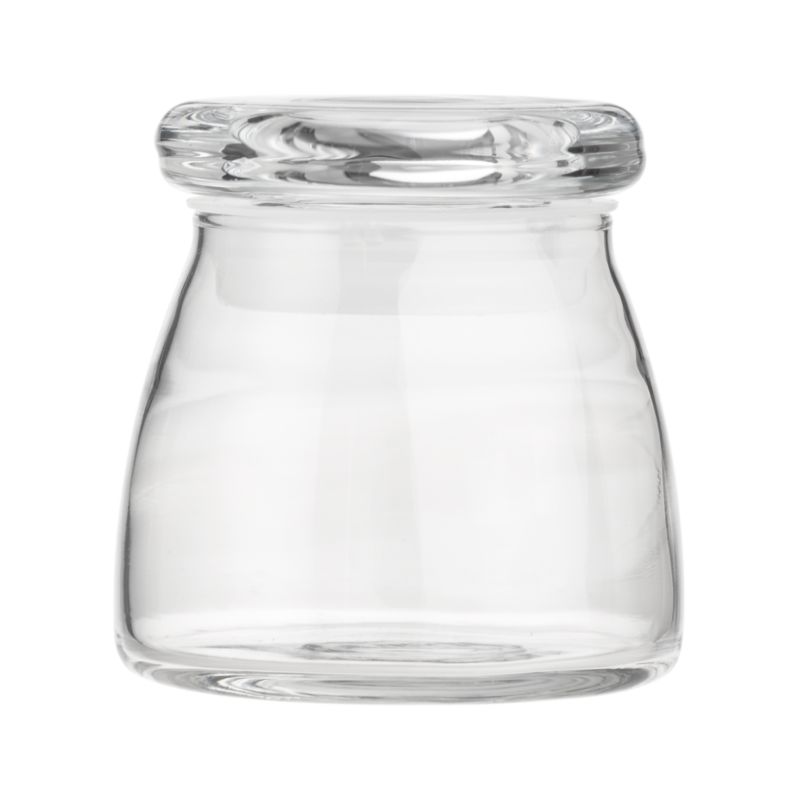 However, as much as I like them next to the stove for easy access, I quickly realized I needed another way to organize them. It looked messy when I grouped them on the counter.
Stacking them was an option, but they aren't designed to be stacked…
..so they would often look like this.
Needless to say, I needed another storage option. After playing around with some scrap wood in the garage, I came up with this.
It was incredibly simple to build and I had everything on hand so it didn't cost a penny. It even provides enough room to add another 4 spice jars under the first level.
The entire rack was made up of 4 pieces. Each side was a piece of wood cut into an 'L' shape. I believe it was cut out of a piece of scrap 1 x 6 wood. The shelves are cut from scrap 1 x 3 boards. There is nothing magic about the measurements. I lucked out that the 1 x 3 perfectly fit the spice jars and I knew I wanted 5 jars per shelf. This design is easy enough to adapt to any space/jar size that I plan on building a second spice rack to fit in a kitchen cabinet to hold additional spices that aren't used everyday.
I used simple brad nails to build the rack and sanded the whole thing lightly to take away sharp edges. I chose to stain the piece very dark to compliment the dark flecks in the granite. I used Rustoleum Kona, layered on a thicker than usual coat and left to dry for 2 days. Usually you would apply stain and wipe it off shortly after application; however, in this case, I just let the stain dry like paint. It ended up being perfectly dark and dried with a slight shine.
The finished product ended up being a huge success and I've already had several compliments on it. It's an added bonus that it was free; although if you did have to buy the supplies, it would still be fairly inexpensive.